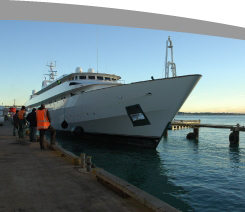 News
Integrated Marine Group's biggest project to date hits the half way mark!
Integrated Marine Group was very proud to have been selected by White Rabbit Echo as the Refit Company of choice to undertake their exterior repaint and interiors works period. The company has become renowned for its skills and experience on the larger yacht projects but this project will become their largest paint project when completed.
White Rabbit Echo left her home port of Singapore, where she spends the majority of her time, specifically to conduct this work and arrived in Auckland in early January 2012. She first completed two cruises in the North Island of New Zealand with owners and guests, both of which were ably managed by Integrated Marine Group's very own Concierge team who ensured the guests truly enjoyed the spectacular sights and sounds New Zealand has to offer. Then, in late March, the refit got underway including the full repaint, interior refit, survey and underwater works.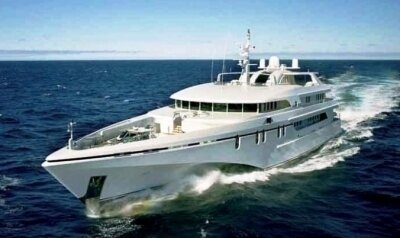 The White Rabbit Echo refit is now at the half way stage right on schedule!! The first half of the project was conducted in the water, completing the painting of the superstructure and topsides under an impressive tent at Silo Park Marina.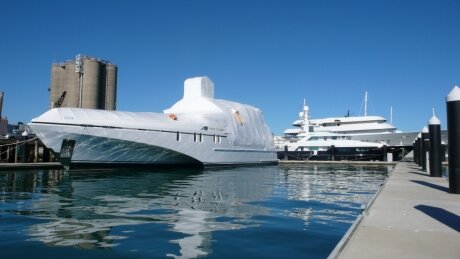 Two weeks ago White Rabbit Echo was slipped at Titan Marine Shipyard to begin the second phase of paintworks. The vessel is now completely tented so that she can undergo not only a hull paint but also survey and underwater works. The interior is also having a detailed refit, remodelling and updating the guest areas with a significant amount of joinery, upholstery and furnishings in the Main Saloon and Dining area. This work has continued at full pace throughout the project and the teams were not hindered by the transition onto the slipway.
The tent is due to come off the re-junvenated White Rabbit Echo later in September and will reveal the largest refit paint job completed in New Zealand to date with a painted area of over 3400m2. This however is not a daunting prospect for the talented team at Integrated Marine Group who have really taken this project in their stride, having completed many similar projects not too much smaller. "We are so proud of the team we have developed over many years of refinement who rise to the challenge every time" says Mark Wightman, Managing Director. "It is an honour to be chosen for this project and I have every confidence that the end result will prove their choice was a very wise one".
More details of this refit can be seen in the refit section of our website or by clicking here.