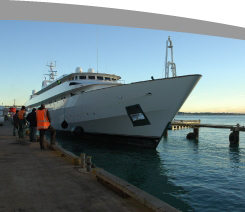 News
Integrated Marine Group confirm partnership with Atollvic Shipyard
A new partnership between Integrated Marine Group and the Spanish Atollvic Shipyard, specialising in luxury superyachts and refits, has recently been confirmed. The partnership will ensure that clients of IMG travelling by sea to the Northern Hemisphere and requiring yacht refit, servicing and repair work while there, will be attended to in a shorter time frame than before. In return Atollvic's clients in the Southern Hemisphere will benefit from the knowledge and experience of the team at Integrated Marine Group who can assist as required from minor maintenance to full scale refits.
Atollvic Shipyard was founded in 2006 and is an expert in the construction and refit of custom sail and motor yachts in steel or aluminium, up to 70 meters. A division of Grupo Vicalsa, one of Europe's leading marine, aviation and military engineering organisations, Atollvic works in conjunction with other companies within the Group to offer clients the technical and logistic support needed to successfully design and build the most complex custom yachts.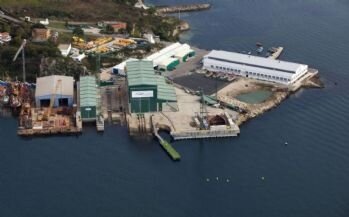 While maintaining the same quality of core services, for which they individually have become renowned, the two companies will both benefit from wider awareness within the global super yacht industry through strategic cross-promotional activities. A further benefit of the cooperation is that they will be working together on new projects, details of which will be revealed throughout 2012.
Alberto Bola, Project Manager for Atollvic Shipyard, said: "We are delighted to announce the partnership with IMG and believe that it will ensure that together we can deliver a first-class service for our customers, whatever the location."
Mark Wightman, Managing Director at Integrated Marine Group, concludes "Our two companies are located on opposite sides of the world but we share a common bond in that we are both closely connected to the sea and share strong maritime heritages, dating well before superyachting even became an industry. That depth of skill and experience makes vessels safer and highly reliable as well as being finished to a very high expected standards. Our clients need that confidence when making long journeys and meeting strict deadlines. Most importantly, I was very impressed with the passion Atollvic has for maritime craft in general, values which we share and this forms the foundation for a very strong partnership".