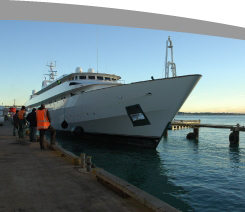 News
With IMG size isn't everything!
SY Giriz II is looking like the Superyacht she once was after an extensive refit carried out by Integrated Marine Group and her team. This 27M yacht was built in 1964 and in her heyday played host to the rich and famous including Frank Sinatra. She arrived in New Zealand in February 2011 for an owner's trip and some brief works. After discussions with IMG the owner decided to take advantage of the talented team they boast and soon a full scale refit was underway.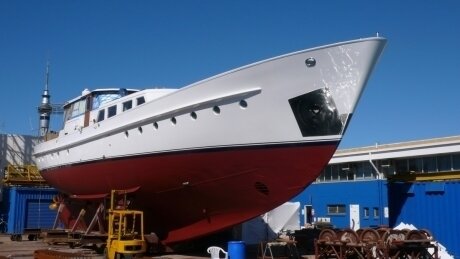 SY Giriz II went into refit mode in April 2011 when her masts were lifted by Hall Spars for a complete service, strip down, modifications and paint. The yacht then proceeded to Titans were she was side slipped for two and a half months on the hard. During this period she has undergone much work including: full paint works encompassing superstructure and anti-foul; hull repairs; stabilizer service; engine and generator servicing; ancillary equipment servicing; minor interior refurbishing ; tank cleaning and repaints; flybridge console modifications; re-chroming all windows, portholes, and bollards; minor teak deck repairs; deck vent improvement; chain plate renewal.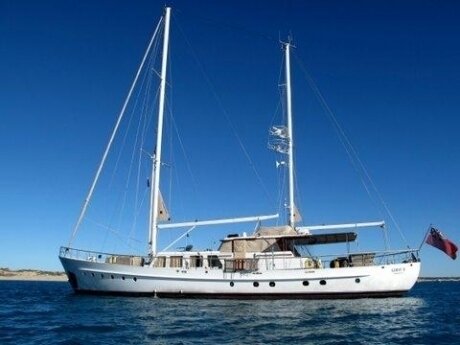 The Yacht is scheduled for re-launch in August, just in time for the owner to welcome his friends on board to enjoy his hospitality during the Rugby World Cup.
Full details on this, and other refits, coming soon ...