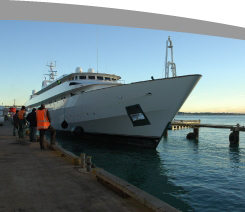 News
Silvertip wins the 2009 Millennium Cup Pacific Series
The New Zealand-built sailing yacht Silvertip has won the very competitively-sailed Millennium Cup Pacific Series superyacht regatta in Auckland.
A small, but spirited fleet sailed four races in three days on three very different courses in Auckland Harbour. Using an IRC handicap system, Silvertip started near or at the rear of the fleet with the smaller yachts starting nearly half an hour in front of her in all four races. The final two races were sailed around a 12-nautical mile triangular course off Auckland's East Coast Bays. In Fitzroy Yachts race three, Silvertip, an Ed Dubois-designed 33.8 metre sloop, proved well suited to the light conditions - 7-8 knots - to easily pass SY Janice of Wyoming, then SY Thalia and SY Naos on a shortened course to be saluted by the committee boat's gun on the finish line.
The sole division two entry SY Ragtime was again the quickest craft to complete the short course.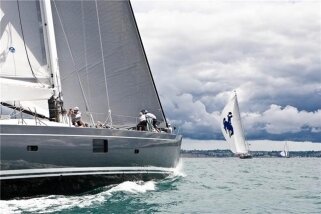 Built in New Zealand in 1964, the 19.8 metre Ragtime (formerly Infidel) has shown her considerable pace in a range of conditions throughout the regatta.
The afternoon's Southern Spars race four required two circuits of the triangular course and in 14-15 knots of breeze, the smallest yacht in the fleet, the 32-metre cutter rigged SY Naos started first and finished first much to the delight of all onboard. Janice of Wyoming crossed the line in second place to consolidate second place overall in the regatta while Silvertip finished third with Thalia fourth and Ragtime fifth.
Millennium Cup organising committee member Owen Rutter has been part of the crew onboard Silvertip for all four races. "The lighter conditions really favoured Silvertip in the morning race, but as the breeze picked up Janice of Wyoming had the advantage over us. Our racing was very close; at times just metres apart," says Rutter.