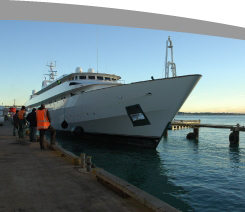 News
Integrated Marine Group happy to move to make way for waterfront developments!
Auckland is racing ahead with its plans to develop the Viaduct and Westhaven area in time for the Rugby World Cup 2011. The building of the new Events Centre on the Halsey Street Wharf is already in full swing, as is the development of the North Wharf parade of cafes and bars. The overall plan for the next 5-8 years will see the development of the area to house an exciting refit area for superyachts, a marina capable of accomodating 90M yachts, the Events Centre and hotel, new office buildings, park areas, and a bridge joining this area with Te Whero Island. More details on these developments can be seen by visiting their website or by clicking here.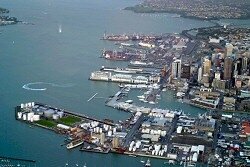 Such exciting developments have resulted in a a few of the local tenants having to move premises, including us here at Integrated Marine Group. We were of course happy to oblige with the long term view of the superyachting sector here in New Zealand in mind. In fact we are so happy with our new office that we encourage any passing crew, Captains or contractors to pop in. You will now find us at:
Unit 18
8-14 Madden Street
Auckland 1010
Visit the office to pick up the latest edition of Crew Report or Dockwalk or have a cup of tea with our friendly team on the big red couches!