Testimonials
The Yacht Support Team have successfully looked after numerous superyachts in the last few years. To follow are just some of the letters of recommendation received from Captains and Crews.
Christopher Walsh, Captain, M.Y. Archimedes
Integrated Marine Group acted as our primary ships agent for our three month cruise in New Zealand that was in the pinnacle of our round the world cruise. In cruising continuously for six years, we understand the importance of exceptional shore side support.
From our arrival into Bluff until our departure from Auckland, Rachel worked around the clock to offer first class shore side assistance in every category. Her duties included arranging our berths throughout the North and South Islands, clearance & immigration, pilotage, bunkering, procuring engineering & deck supplies, assistance with crew and guest requests/activities and general maintenance requirements while we were docked in Auckland. Rachel's input on Fiordland and Marlborough Sounds was indispensible and really helped insure that our guests fulfilled the dream of a lifetime.
Integrated Marine Group in its entirety was knowledgeable, reliable, and had a friendly, cost effective approach. I would highly recommend Rachel and Integrated Marine Group as the preferred ship's agent in New Zealand to any vessel that want their cruise to be trouble free.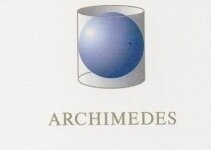 Jesse Green, Chief Stewardess, S.Y. Koo
Just wanted to send you an email to let you know what a brilliant help you were in New Zealand! Thank you so much for all your hard work helping us back in Auckland. We couldn't have done it without you. You were always willing to help us out with the silliest and most far fetched requests, always with a smile, and you never let us down - you always found what we needed.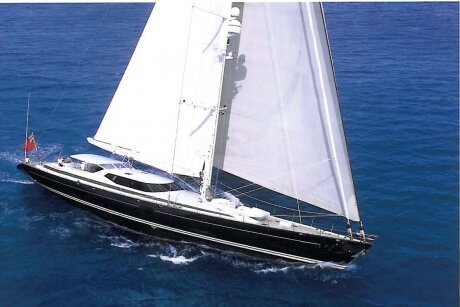 James Turner, Relief Captain/First Officer, S.Y. Ethereal
Ethereal came to New Zealand for two consecutive seasons, that of summer '12-'13 and also summer '13-'14. each occasion involved owners cruising along with significant refit / maintenance and survey work, during each of our visits we enlisted the invaluable assistance of Integrated marine Group.
Although the '12-'13 trip was planned well in advance (Lloyds 5 yr. survey work), the 13'-'14 trip was an impromptu decision by the owner based not only on the beautiful and dynamic cruising that New Zealand as a destination has to offer but also the unparalleled quality that the marine services there have to offer as well.
During both visits IMG and their team assisted us in not only bringing to the table reliable, efficient and quality workmanship at a competitive rate but also fantastic shore side and logistical support ready at a drop of hat, furthermore IMG assisted with the budgeting and financial side of the refit which in turn saved a lot of time, effort and stress for the Captain and crew alike.
Presently cruising the SW central Pacific it is inevitable that Ethereal will re-visit New Zealand (there is so much to see) and when we do, one of our first stops will be the offices of Integrated Marine Group.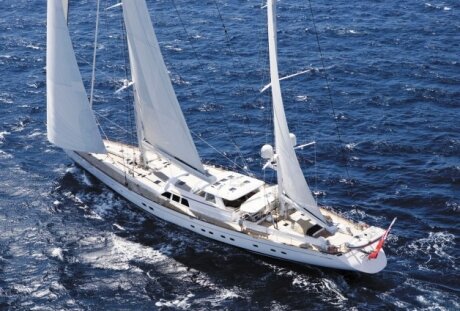 Chris May, Captain, M.Y. Elandess
This letter serves as a reference to IMG, our agents during our stay in Auckland over the Rugby World Cup, from September to the end of November 2011. Throughout the time Elandess was in Auckland, IMG looked after us thoroughly and professionally, with a range of different requests including a shipyard period that they managed extremely well.
The team they have there is first class with a willingness and aptitude to see everything done perfectly, and a welcoming and fun bunch they are too! They choose the subcontractors knowing the quality of work expected, and completed all on time, painting, engineering, interior varnishing and a myriad of interior works.
I can recommend IMG unreservedly to anyone wishing to employ their services, and will be doing so ourselves when we return.



Federico Petenella, Captain, S.Y. Alea
SY Alea employed the services of Integrated Marine Group for their Yacht Support during their 10 month stay in Auckland in 2012/2023. They assisted with inbound and outbound clearances, interior supplies and provisioning, immigration, and many other tasks during our time in New Zealand. The service was excellent, all tasks we carried out with care, attention to detail and a smile, and they were always available for any enquiry no matter what time. I have no hesitation in recommending Integrated Marine Group to future Captains and would go so far as to say they were the best Yacht Support service I have come across.

Andrew Senn, Owners Representative, S.Y. Vertigo
During the final few frantic months before handover of Vertigo IMG was there at each step to help in any way they could, from last minute runs to the airport to expedite shipments through Customs to a simple night out.
I have no hesitation recommending them and will always use them again.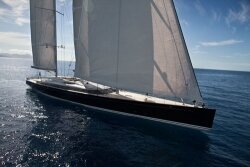 Naveen Chanana, Owner and Captain, Khushiyan (Nordhavn)
While in New Zealand we signed up with Integrated Marine Group as our agents and I cannot say enough about the quality and efficiency of service we received from them. We had Rachel Harrison as the dedicated agent for us and she took exceptional care of all of our needs regarding Customs, Immigration, fuel, crewing and all other ship husbandry in a timely and most efficient way. David Low took care of all our repair and maintenance needs. He got us the best workshops at most competitive rates, all work was completed in a timely manner, and correctly the very first time. Both of them were available at all times of day and night and weekends, always glad to hear from us, answered our questions, and if did not have the answer they would research and get back to us promptly. Integrated Marine Group will always be my agents anytime I come to New Zealand.

Sebastian Gerads, Captain, M.Y. Vive la Vie
After 6-weeks in New Zealand it is a pleasure for me to write you this letter to thank you for the warm welcome and the hospitality during our stay. The whole team of Integrated Marine Group did a perfect job to give us all the support needed in the Super Yacht Business. It is not just your professional background of dealing with authorities, suppliers or contractors but the personal relation you build up to your customers. You made life easy for me and the crew appreciated all the ideas for exploring Auckland and New Zealand and the events you arranged for the weekends. Crew change, Visa, Bunkering, etc. and arranging all the contacts were uncomplicated and very helpful.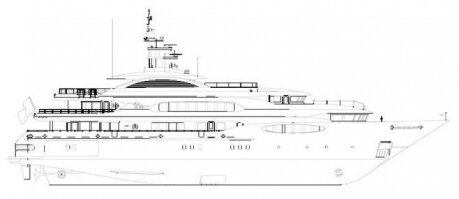 Andy Grocott, Captain, M.Y. VvS1
I've used IMG's crew placement division regularly in the past three years, and it's the best in the South Pacific region. They listen to your brief and put forward only suitable candidates, resulting in a lot of time saved, and a great crew member, suited to the job and boat.

Wayne Williams, Captain M.Y. Karima
I arrived in Auckland in the middle of an extremely busy and complex refit as the new Captain. All works were well underway at the time and major decisions had to be made on a daily basis. In a very short space of time I recognised the support that surrounded me in the IMG team. IMG always responded promptly to our requests for quotations and works. Each of the heads of department aboard have mentioned to me countless times how reliable and helpful the entire IMG project management team and accounting department have been, and to the tireless efforts from IMG Yacht Support, who have worked endless hours and weekends to ensure the guests and heads of department were completely happy.
We have all come to rely on IMG with the confidence of knowing we have help whenever we pick up the phone and wherever we are. I have included all of the team in IMG and Yacht Support as friends.