Since announcing their joint venture in 2012, the partnership between Integrated Marine Group and Spanish Yard Atollvic has gone from strength to strength. A successful collaboration on the well-known expedition yacht M/Y Seafwolf has proven the value of the global refit network that the yards offer the superyacht fleet.
Vigo-based Atollvic, is currently undertaking work on Seawolf, with an extensive list of maintenance and upgrade works entrusted to its team. What makes this project special however, is that Integrated Marine Group, which had Seawolf in its Auckland yard 18 months ago, will send a team to complement Atollvic's own skilled workforce. The team of painters are indicative of the wider approach the two yards take to delivering exemplary service to clients. Working in cohesion, they're able to deliver a quality, consistent finish, guaranteeing a great result while working with the yacht's schedule.
In a competitive market, and with yachts travelling further and wider than ever before, this ability to work across hemispheres delivering cohesive, well-planned and effective service to a yacht wherever she happens to be, is a trait which has seen both yards increasing in strength.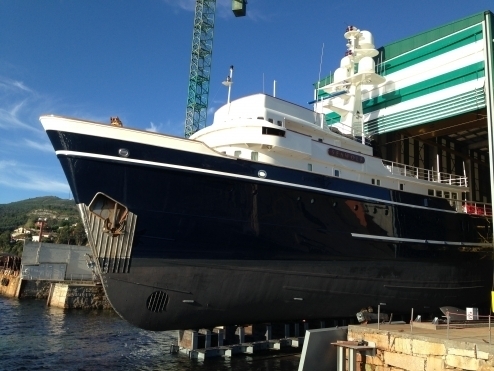 Marco Villar, Managing Director of Atollvic says the partnership has enhanced the skills of the Spanish yard and given it new forward momentum. "Being in partnership with IMG has proven of vital importance in such a competitive industry. IMG has reshaped our attitude, refined our skills and without a shade of doubt, improved our management and accounting plans and programs. We're looking forward to a long lasting relationship."
"Working with our partners has been a very refreshing process. We have developed a new momentum and have learnt a lot from the many talented people we have met within their organisation. Our collaboration has definitely enabled us to deliver a higher standard of service to our clients," added Mark Wightman, CEO of IMG.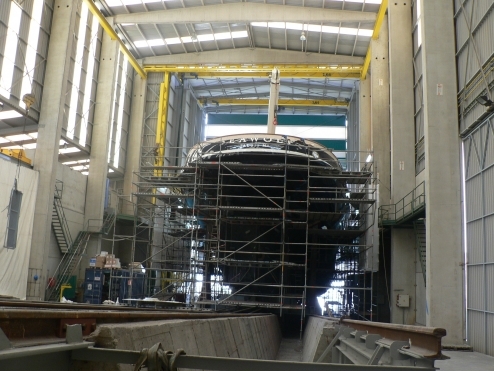 The companies are united in their joint venture by a shared strong bond based on close connections to the sea, a strong maritime heritage, and the capability and resources to deliver exemplary results. Add to that an ability to deliver those results in the northern or southern hemisphere without disrupting a yacht's cruising schedule, and it becomes clear why their partnership is proving popular with yachts.
Widely-travelled and iconic Seawolf is a great example of this. She's recently paid a visit to her original build location in Holland for a commemorative visit with another former towing tug, Elbe. The two iconic vessels steamed together, with 58-metre Seawolf leading her sister ship, Elbe. It was a sight much anticipated by yacht watchers and the two grande dames of the sea didn't disappoint.
In the past, Seawolf achieved fame for her endurance, once towing two US Navy aircraft carriers from Boston to Japan, well and truly earning this classic ship her right to a life of adventure and exploration.
Both IMG and Atollvic are proud to put their names to ensuring this 56-year-old yacht, which has had a global career stretching from Yokohama to Rotterdam, continues to delight her owners, guest and crew for years to come.
To see more about Atollvic look at their website: http://www.atollvic.com/en/default.asp