The fourth Integrated Marine Group Charitable Golf Open welcomed its largest round of golfers to Auckland's North Shore Golf Club last week. Made up of an almost equal split of visiting yacht crew and local marine companies the course was a spectacular setting for this event which now has a loyal following. And with thirteen sponsors the support is growing year on year.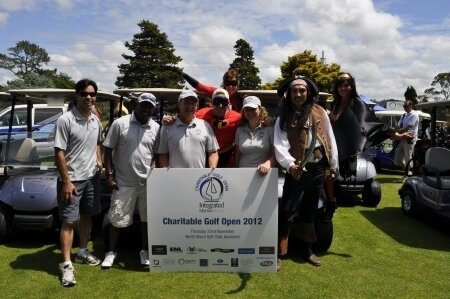 North Shore Golf Course is a 27 hole course about twenty minutes out of the city centre of Auckland and she looked stunning as the sun shone on a glorious day. Once the coach had arrived with the local yacht crews onboard, Mark Wightman, Managing Director of Integrated Marine Group, welcomed the players, before a briefing from the club. It was then out onto the course for a shotgun start. Drinks carts operated all day and Auckland's Private Chef spoilt us with some fantastic barbecue wraps at the halfway point!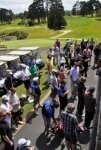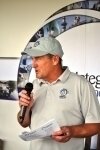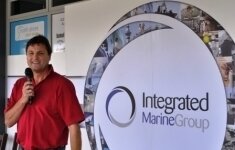 Sponsors went all out this year. Robinson pushed their recent rebrand with free tshirts on hole 3, whilst the combined forces of Touch of Spice and Austins plied players on hole ten with some fantastic blue shots. For some it was all the encouragement they needed, with Ben Grenfell of MY Alani II teeing off from the top of a bottle of Mount Gay on hole 10! But by far the best sight though was the entire crew of SY Thalia who decided to delight us with superhero fancy dress!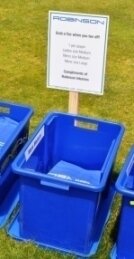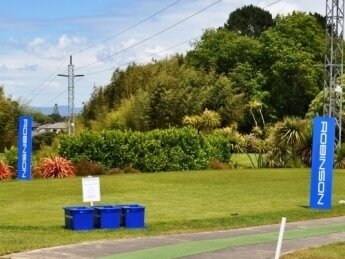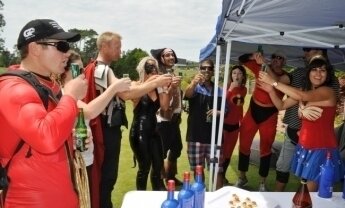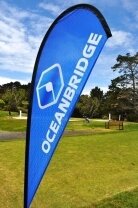 The day rounded up with a prize giving in the bar with spot prizes awarded for the usual incidents in carts, a swim in the lake, and of course best dressed! Then it was to the serious bit: the two nearest the pins went to Mike Smith of Alternative Car Rentals and Ben Grenfell of Alani II, whilst the longest drive was awarded to crew member Alastair Andrew. It was closely fought for the top three places and we were pleased to see the newcomers from Touch of Spice and Austins take the first prize. To see the full results click here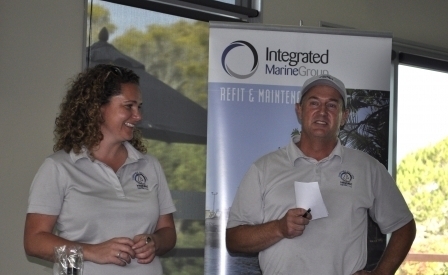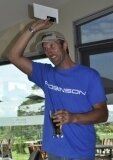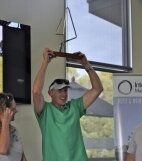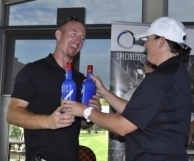 After a couple more drinks it was time to get back on the bus and head into the Viaduct to carry on with the evening! The bus journey back to the city was certainly a little more rowdy than the way to the course! Seems like a good time was had by all.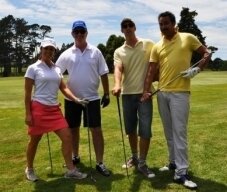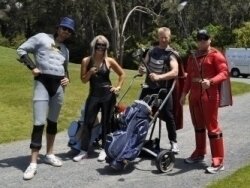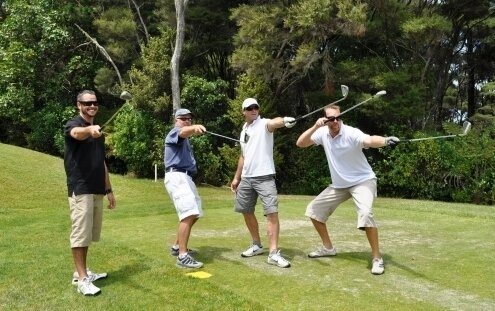 Integrated Marine Group would like to say thanks again to everyone who continues to support the event, especially the sponsors without whom they couldn't put this day on. Monies this year went to Coastguard and the final count up is still be carried out but our current estimate is that Coastguard will get around one thousand dollars.
For more photos of the day click here ...